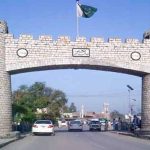 KARACHI: Pak-Sarzameen Party (PSP) chief Mustafa Kamal on Sundays aid that the poor are forced to commit suicides in the country while the state is busy in planting narcotics in the vehicles of opposition leader.
Mustafa Kamal slammed PM Imran Khan for his claims of forming the state a welfare state like Medina and said that this is not a kind of state like Medina as the people are forced to commit suicide because of the inflation in the country.
He said that the Karachiites are surrounded by crisis while the Karachi's ruling party Muttahida Qaumi Movement (MQM) and its leadership is busy in cocaine parties.
The former Karachi Mayor also promised to complete the K-4 project within three years if given a chance.
PSP chief also urged the masses to join a public gathering of his party on July 21.