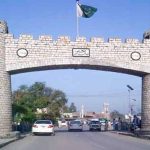 Sugar prices on Thursday spiked to a record high of up to Rs160 per kilo in retail markets in different parts of the country in the wake of an "artificial shortage" of the sweetener allegedly created by sugar mill owners and traders.
More importantly, the sugar mill owners are once again using delaying tactics in the production of new stocks of the sweetener from sugarcane, though they are bound by the sugar act to start cane crushing maximum by the first week of November every year, sources told.
The sources speculated that the PTI offshoot group – under the leadership of Prime Minister Imran Khan's former close aide Jahangir Khan Tareen – was deliberately creating the situation to pressure the government to close graft cases against sugar mills, as Tareen remains the single largest producer of the commodity in the country.
The sugar was available at Rs100 per kilo in retail markets about a month ago, a retailer recalled.
"We have ended the day selling sugar at Rs140 per kilogramme in the wholesale market. We sold it yesterday at Rs130 per kg," a wholesaler at the country's largest wholesale market Jodia Bazaar, Karachi said.
The market remains the single largest source of the commodity being supplied to retailers across the country.
Pakistan is facing an "artificial shortage" of sugar despite the fact that the mills have produced the commodity in surplus. Besides, the government imported sugar to maintain supplies and stabilise the price, the wholesaler recalled.
In Peshawar, a 50kg sack of sugar sold for Rs6,000 three days ago has reached Rs7,100. Thus, the wholesale price of sugar is Rs140 per kg, while the price of sugar in grocery stores has gone up from Rs145 to Rs150 per kg.