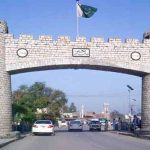 ISLAMABAD: The Supreme Court on Thursday advised the PTI again to send its elected representatives back to the National Assembly as the country is facing a humanitarian crisis because of the floods.
It was hearing a petition filed by the party over the phased acceptance of PTI lawmaker resignations which were rejected by the the Islamabad High Court. The PTI challenges the court's decision and has argued that it wants fresh elections for a fresh mandate from voters.
The PTI lawmakers had resigned together, over one hundred of them from the upper and lower houses, in April after Imran Khan was ousted in a vote of no-confidence.
However, when its petition landed in the Supreme Court, the PTI was told that it was advisable for it to focus on the crisis at hand.
Millions of people have been rendered homeless, said the chief justice on Thursday. The PTI should play its role in the assemblies.
The Supreme Court made these remarks while hearing a case about PTI resignations.
Flood-hit people do not have clean drinking water, food, medicines. It will be expensive to hold fresh by-elections.
The chief justice then put off the case indefinitely.