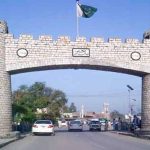 ISLAMABAD: While dismissing the stay order granted by the Sindh High Court (SHC), the Supreme Court of Pakistan has on Tuesday allowed the federal government to take action against sugar mills.
The apex court conducted hearing on case pertaining to implementation over the sugar inquiry commission report and permitted the government as well as concerned institutions to take action according to the law.
The top court granted three-week time to the SHC and the Islamabad High Court (IHC) to issue verdict over the matter. The SC also directed the government to not take unnecessary steps against sugar millers.
Furthermore, the Supreme Court barred the government officials to make statements regarding the sugar inquiry commission report and adjourned the hearing for three weeks.