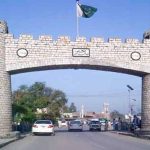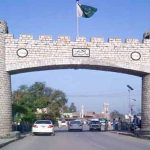 ZURICH: Switzerland may tighten its anti-money laundering laws after a report by a government-appointed group found the country was still subject to financial crime.
A report from Switzerland's interdepartmental group on combating money laundering and terrorism financing (CGMT) comes amid a corruption scandal surrounding Zurich-based FIFA, world soccer's governing body.
"(The report) shows that Switzerland is not immune to financial crime and is still an attractive location for laundering the proceeds of crime mostly committed abroad," Switzerland's government said in a statement.
Money laundering tied to sporting organisations was not part of the report.
Take a look: Blatter quits as FIFA chief amid corruption scandal
Although CGMT found existing legislation to be an adequate response to current risks, it still recommended eight measures to improve the existing anti-money laundering infrastructure.
These include pushing for more dialogue between the public and private sectors as well as developing and systemising statistics.
After reviewing the report, Switz­erland's government will make its recommendations to parliament.
Last month, Switzerland announced a criminal investigation and seized computers at FIFA headquarters on the same day that the United States shook the sport with the announcement of indic­t­ments of 14 soccer officials and businessmen.
Commenting on the FIFA investigation on Wednesday, Switzerland's attorney general said his team had obtained evidence on 104 relationships between banks and clients, each of which represents several accounts.
The country's Financial Intelligence Unit anti-money laundering agency had identified the 53 suspicious transactions flagged up from information supplied by banks.
CGMT also said the Money Laundering Reporting Office Switzerland (MROS) had received a number of notifications from banks regarding suspicious deals in commodities trading.—Reuters
Switzerland is the world's largest trading hub for crude oil and iron ore, with many big trading houses, such as Trafi­gura or Glencore, based in Switzerland.
Two thirds of these suspicious notifications involved transactions made by companies located outside of Switze­rland, a stumbling block in tracking red-alert deals, CGMT said in its report.
Deals often involve an opaque chain of people, such as consultants or brokers, as well as several financial backers which make transactions difficult to track.
"Switzerland is running the risk of being abused as a platform for money launde­ring by certain commodities trading parties," CGMT said.