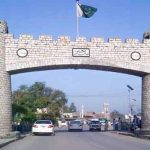 LAHORE: Shaan Taseer, a son of slain Punjab Governor Salman Taseer, received death threats on his Christmas message calling for prayers for those charged under Pakistan's blasphemy laws. His father was killed some five years ago for criticising the same laws.
The hardliners have called for mass protests if police do not charge activist Shaan Taseer with blasphemy against Islam – a crime punishable by death. Shaan's father, Punjab governor Salman Taseer, was gunned down by his bodyguard for championing the case of a Christian woman, Aasia Bibi, who was sentenced to death under the blasphemy laws, which he said needed to be reformed.
In a video message posted on his Facebook page, Shaan, a Muslim, wishes a happy holiday to Christians, in solidarity, and also asked for prayers for the woman and others victimised by the law.
Taseer said on Monday that he had received "very credible death threats" from supporters of the those who inspired his father's killer, bodyguard Mumtaz Qadri. "They are sending me Mumtaz Qadri's photos with messages that there are several Mumtaz Qadris waiting for me," he said.
Tens of thousands people attended Qadri's funeral last March after he was put to death for killing the governor because they considered him a hero.
A spokesperson for Sunni Tehreek said it was demanding police in Lahore charge Shaan Taseer with blasphemy against Islam.
Police declined to comment, and a copy of the police report on the complaint did not mention Shaan Taseer by name.
The police report did reference the Christmas message and opened an investigation the blasphemy laws' Section 295-A, which bans hate speech against any religion.
However, Sunni Tehreek has threatened mass street protests unless the younger Taseer is charged under Section 295-C – blasphemy against Islam or Prophet Muhammad (PBUH).
He said Sunni Tehreek was not calling for Taseer's murder, only his prosecution and eventual execution.