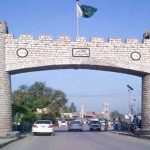 ISLAMABAD: President of Turkey, Recep Tayyip Erdogan on Thursday has said that brotherly terms that Pakistan and Turkey share are not restricted to mere rhetoric but stand true on the meaning.
"The brotherly relation with Pakistan will last till the end," said Erdogan addressing the joint sitting of the parliament for the third time adding "For me to address your parliament is a matter of honour." . He conveyed the well-wishes from the people of Turkey to the Pakistani nation.
The joint session of the parliament was attended by the Chief of the Army Staff (COAS), General Raheel Sharif besides Prime Minister (PM) Nawaz Sharif, Chief Ministers of Punjab, Sindh among others.
He recalled Pakistan's invaluable aid and help rendered over Turkish quake that left the nation devastated.
Erdogan mentioned that Turkey observed a day of mourning after Army Public School (APS) was attacked in December 2014 claiming at least 140 lives, mostly children. Association of Pakistanis with Turkish nation is unparalleled, he said.
During his address, Erdogan slammed Fethullah Gulen and said that he was trying to impose his rule over the world.
"Fethullah Gulen from Pennsylvania, is trying to impose his rule all over the world," he said. "Thank you for your strong support in combating the Fethullah network," he added.
Erdogan said that Pakistan and Afghanistan should have close ties with each other. He said that efforts were being made to harm relations between Afghanistan and Pakistan.
Erdogan said that Pakistan was still struggling against the menace of terrorism and praised the efforts of Pakistan Army in battling militancy. He said Turkey would continue its fight against terrorism.
"Terrorist organisations such as Daesh and Al-Qaeda are harming Muslims," he said. "We must battle them together in a unified manner," said Erdogan.
Erdogan said that it should be clear to all that Islamic State had no relation to the religion of Islam.
He arrived in Islamabad on Wednesday on a two-day visit where he was welcomed by the Prime Minister (PM) Nawaz Sharif, his wife and daughter.
The Turkish president was hosted a dinner by President Mamnoon Hussain at the President House on Wednesday night.
Erdogan is to leave for Lahore now where Chief Minister (CM) of Punja, Shehbaz Sharif will host a luncheon in his honour at the Lahore Fort.
The Turkish President said our target is to further expand multidimensional relationship with Pakistan in different fields including defense, culture, education and health. He said both the countries have set the target of enhancing the bilateral trade to one billion dollars.
He said both the countries have signed over fifty one MoUs and agreements over the last few years. He said we need to focus on such projects that also create job opportunities for our peoples.
Recep Tayyip Erdogan said both Pakistan and Turkey are blessed with immense capabilities and we do not need to bow before others to exploit this potential. He said his country is assisting Pakistan in the execution of different development projects and also offering scholarships to Pakistani students up to the doctorate level.
He emphasized the need for strong relations between Pakistan and Afghanistan saying this is vital for peace and security in the region.
Voicing concerns over the situation in Kashmir, he said the events in Kashmir continues to hurt our conscience.
He said the latest developments in Kashmir once again demonstrated the importance and the urgency of the solution of this problem. We are aware of the distress and suffering of our Kashmiri brothers and sisters. We are deeply concerned about the increase of tension.
He said the international community should exert further efforts in order to solve this issue, which has political and humanitarian dimensions, according to justice and law.
He said the resolution of this dispute lies in dialogue between Pakistan and India for which Turkey is ready to extend any cooperation.
Earlier, welcoming the Turkish President, Speaker National Assembly Sardar Ayaz Sadiq paid glowing tributes to the visionary leadership of Turkish Recep Tayyip Erdogan. He said credit goes to the heroic people of Turkey and courageous Members of the Grand National Assembly for rising in in one voice to protect and preserve their constitution and democracy.
He said the people of Pakistan and Turkey are intertwined in eternal bonds of shared religion, history, culture and common ancestry.
He said the peoples of two countries have courageously faced the common challenge of terrorism and rendered innumerable sacrifices for regional and global peace.
The brave armed forces of Turkey and Pakistan have inflicted fatal blow to global terrorist networks like DAAISH and launched historic operations like Zarb-e-Azb.
The speaker said both nations have always strongly advocated the cause of marginalised and oppressed people world-wide be it the Palestinians, the Turk Cypriots or the people of Occupied
Sardar Ayaz Sadiq said the bold stance of Turkey on Kashmir has won millions of hearts as it helped in shaking the international conscience about inhuman situation imposed by India in occupied Kashmir.
Giving a brief overview of Indian belligerence, he said Pakistan is optimistic that through unwavering support like that of Turkey , the people of Kashmiris will get their right to self-determination in near future.
The joint session of the parliament has now been prorogued.