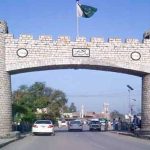 KARACHI: The Majlis Wahdat-i-Muslimeen (MWM) has rejected all restrictions against Azadari, arguing that the government has the right to ensure implementation of standard operating procedures (SOPs) for prevention of Covid-19 but not to ban religious activities of any community particularly when there was no such bar on election campaigns for the recently held NA-249 seat.
"From 19th to 21st Ramazan, mourning on the assassination of Imam Ali (AS) is a fundamental part of our religion and faith and no compromise was acceptable in this regard," said Allama Baqir Abbas Zaidi, adding that the Shia community members were united and civilised.
The government had the right to implement SOPs for prevention of spread of coronavirus but not to ban any religious activity of any community, he said while condemning the National Coordination Committee on Covid (NCOC) proposal to ban religious processions and mourning activities during the three days of Ramazan.
He made it clear that the Shia community would never give up its principled stand to take out Yaum-i-Ali processions across the country on 21st Ramazan. He argued that the mourning processions could not be stopped when the government had allowed election campaign for NA-249 seat despite the surge in coronavirus cases.
Federal Minister Asad Umar, who heads the NCOC, in a TV programme made it clear that the ban was not specific to one religious gathering or procession, but on all such activities. He said it was incorrect to say that the restriction was specific to the mourning processions, as the ban on public gatherings and religious and political processions had been notified by the NCOC on April 13.
He appealed to the Shia scholars to convince the people to follow Covid-related SOPs. He said it was the responsibility of the provincial governments to handle the situation arising out of people's decision to take out processions.