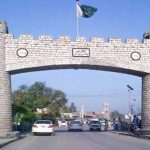 PESHAWAR: The UN Refugee Agency (UNHCR) has provided emergency cash assistance to over 50,000 vulnerable Afghan refugee families impacted by the COVID-19 pandemic in Pakistan, Khyber News reported. The UNHCR emergency cash program follows the Government of Pakistan's Ehsaas emergency cash program, where vulnerable Pakistani families receive a one-off cash grant of Rs 12,000. The UNHCR is targeting 70,000 of the most vulnerable refugee families, says a press release as per Khyber News.
This assistance is being carried out in close collaboration with the Ministry of States and Frontier Regionsand with the Pakistan Post. The UNHCR's Regional Director for Asia and the Pacific, Mr. Indrika Ratwatte, attended the distribution of cash assistance to refugees at a post office in Islamabad.
Pakistan hosts over 1.4 million Afghan refugees, and during the pandemic thousands of refugees, including daily wage earners, were left without a source of income due to whcih they faced a lot of difficulties.