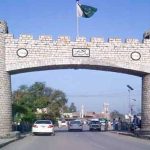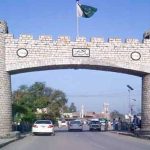 CHARSADDA: A woman among three persons were killed in a firing incident over minor dispute in Charsadda here on Tuesday.
Police said a guest Shahzad came to the house of Baitullah in Mirzadher area, but Baitullah was not happy with his entry to the house. After exchange of hot words, Baitullah and Shahzad exchanged fire in which Baitullah, his sister-in-law and Shahzad were killed. Shahzad was stated to be the neighbour of Baitullah.
The bodies were taken to District Headquarters Hospital Charsadda for legal formalities. The case of the incident was not registered till filing of this report.
Meanwhile, a patwari (land records official) was shot dead over a domestic issue in Nowshera.
The incident happened in the limits of Taru Jabba Police Station where patwari Fayyaz was allegedly shot dead by his relative Zakirullah over a domestic issue when he was returning home from duty. Police filed a report on complaint of father of the deceased and initiated investigation.