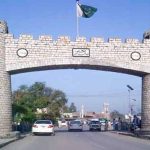 KARACHI: Pakistan has detected three more suspected cases of monkeypox in people who travelled to the country from abroad on Thursday.
According to sources, all three passengers arrived in Karachi on two different flights from UAE on April 26 and they were having symptoms of the infectious disease.
All three mpox patients were shifted to the isolation centre, according to Director Border and Health Services Dr Ghulam Murtaza Shah.