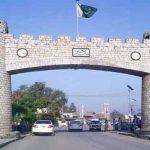 ISLAMABAD: The federal cabinet has approved Judiciaل Reforms bill for regulating the power of suo motu notice of the Chief Justice of Pakistan under Article 184/3. According to the bill three senior judges of the supreme court will decide about the suo motu notice.
According to sources, the government has decided to amend the powers of suo motu notice of the Chief Justice and regulate it by passing a law. According sources, the federal minister presented the draft bill in the cabinet, which was approved by the federal cabinet, which was chaired with prime minister Shehbaz Sharif. According the draft bill, appeal against decision in suo motu notice cold be filed within 30 days.
The government also wants to regulate formation of the benches of the supreme court through legislation.
The sources said the draft bill will be presented in parliament. The government has also summoned a joint session of parliament on April 10, where the bill will be presented.