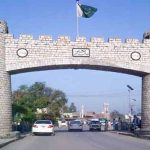 TANK: In a tragic incident three brothers were killed in Tank district on Friday after a bomb they mistook for a toy went off inside their home.
Police said the incident occurred in the Mehsud Keruna area of village Nasran. The deceased children were identified as Waheed, Nasir and Farman, aging from five years to 12 years.
The law enforcement agency further added that the bodies of the brothers were shifted to the district headquarters hospital. The explosive devices resembling toys reportedly descend on the area along the water stream of the Waziristan mountains.
The toy bomb went off as the children started playing with it. The resultant blast instantly killed the children, who were too small and too innocent to withstand its destructive powers.