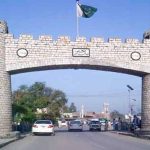 ISLAMABAD: Minister for Railways Saad Rafique has said the flagship One Belt, One Road Forum would help Pakistan improve its connectivity sector, particularly railways.
Railways Minister in an interview said One Belt One road vision of Chinese President Xi Jinping is a mega project aimed at developing a strong connectivity in the region.
He said the vision was joined by Pakistan under the umbrella of CPEC.
Saad Rafique said the railway track from Karachi upto Landi Kotal, Torkham would be upgraded.
To a question, Railways Minister said all four Chief Ministers of accompanying the Prime Minister gave a clear message to international world that all political parties are united on matters of national importance.