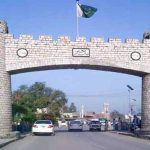 ISLAMABAD: On the last day of its tenure, the PML-N government Thursday issued directives for blocking the passport and computerized national identity card of former military ruler Pervez Musharraf.
According to reports, the Ministry of Interior directed National Database and Registration Authority (NADRA) to block the national identity card of former president General (retd) Pervez Musharraf.
The interior ministry through a letter directed NADRA to block the identity card of Musharraf as directed by the special court.
Musharraf's passport would also stand invalid once his identity card is blocked, barring him from travelling to anywhere. The former president's bank accounts in Pakistan would also be frozen.