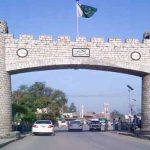 ISLAMABAD: The appellate tribunal issued notices to the Election Commission of Pakistan (ECP) and Returning Officer (RO) while hearing a petition of Pakistan Tehreek-i-Insaf (PTI) chairman Imran Khan challenging the rejection of his nomination papers for NA-53 constituency Islamabad.
The notices were sent by Justice Mohsin Akhtar Kiyani while he was conducting hearing on Imran Khan's plea in Islamabad High Court (IHC) on Friday.
During the proceeding, the opponent's lawyer argued that Imran Khan was not Sadiq and Ameen (truthful and honest) under article 62-1 F of the Constitution.
He added that RO rejected objections of his client for not being voter of the said constituency and said that he; however, has the right to appeal.
Upon this, Babar Awan said that only voter of the constituency could raise objections over a candidate.
"My client is being subjected to media trial. They are speaking on the basis of unverified documents," Babar Awan further argued.
The hearing of the case was adjourned till Monday.
Meanwhile, Imran Khan has also challenged the rejection of his nomination papers from Mianwali's NA-95 constituency in appellate tribunal.