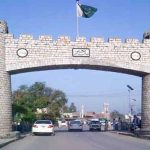 RIYADH: Saudi King –Custodian of the Two Holy Mosques –King Salman bin Abdulaziz Al Saud received a telephone call from US President Donald Trump.
During the call, they discussed the distinguished relations and means of developing them in the light of the strategic partnership between the two countries, Saudi Press Agency reported.
They also discussed developments in the region and the world.
The efforts to maintain supplies to ensure the stability of the oil market and ensure the growth of the global economy were also reviewed during the call.