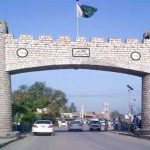 TEHRAN: Iran's President Hassan Rouhani said Wednesday there was "no possibility" of its nuclear deal with world powers being overturned by US president-elect Donald Trump despite his threat to rip it up.
"Iran's understanding in the nuclear deal was that the accord was not concluded with one country or government but was approved by a resolution of the UN Security Council and there is no possibility that it can be changed by a single government," Rouhani told his cabinet, according to state television.
Last year's accord with world powers saw international sanctions on Iran lifted in exchange for guarantees that it would not pursue a nuclear weapons capability.
During the election campaign, Trump described the deal as "disastrous" and said it would be his "number one priority" to dismantle it.
Rouhani, a moderate who has pushed for closer ties with the West, said the United States' standing in the world had been weakened due to its "wrong policies".
"The United States no longer has the capacity to create Iranophobia and to create a consensus against Iran," he said.
"The constructive engagement policies of Iran towards the world, and the fact that international sanctions have been lifted, have placed the Iranian economy on a road where there is no possibility of going backwards."
The latest quarterly report from the UN atomic watchdog, released on Wednesday, meanwhile confirmed that Iran was sticking to its commitments.
The International Atomic Energy Agency said that Iran has not enriched uranium above low purities, its uranium stockpile stayed below agreed levels and it "has not pursued the construction" of its heavy water reactor at Arak.
After the deal came into force in January, Iran reduced by two-thirds the number of uranium enrichment centrifuges, slashed its uranium stockpile and removed the core of the Arak reactor.
Before January Iran had several tonnes of uranium, in theory enough for several bombs if further processed. Arak could have given Iran weapons-grade plutonium.
The removed centrifuges remain in storage in Iran and are under IAEA monitoring. The excess uranium was shipped to Russia.
The report added however that Iran's stock of heavy water had risen to 130.1 tonnes, 100 kilos above the maximum of 130 tonnes, the second time it has exceeded the limit.
IAEA chief Yukiya Amano "expressed concern" to Iran and Tehran has undertaken in a letter to the watchdog to transfer five tonnes outside the country, the report said.
This will happen "within days," a senior official in Vienna said.