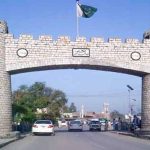 ISLAMABAD: Pakistan Foreign Office has stated the Turkish police authorities have confirmed to the Consulate General of Pakistan in Istanbul that after necessary action today (Wednesday), six Pakistani Nationals were rescued.
According to Foreign Office the following six Pakistanis were rescued during the Turkish police action:
• Fazal Amin
• Adil Ahmad
• Muhammad Zeeshan
• Abid
• Usman Ali
• Ashbar Ahmad
The Turkish authorities are now completing the legal formalities to deal with the case. The Consulate officials are in contact with the police authorities and have sought access to the rescued Pakistanis.
We express our gratitude to the Turkish Government and the relevant authorities for their timely action and cooperation in the matter.