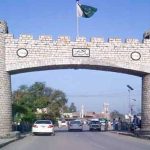 NOWSHERA: Three people lost their lives and as many were injured in two gas-related mishaps in Nowshera on Tuesday.
The first incident happened in Hakeemabad area where two persons died due to accumulation of gas in a poultry farm. Rescue sources said the incident happened due to accumulation of toxic gas emitted by the electric generator inside a room in a poultry form. The deceased included 25-year-old Tariq Umar, who hailed from Peshawar, and 26-year-old Fazlullah.
The bodies were taken to District Headquarters Hospital Nowshera.
In a separate incident in Hakeemabad, a rickshaw driver died and three children were injured when a gas cylinder fitted in the rickshaw exploded.
Police said the CNG cylinder of the rickshaw exploded when the driver was filling gas in a CNG station. The injured children were taken to District Headquarters Hospital.