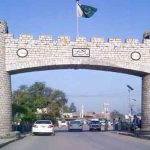 ISLAMABAD: The visit of the United Arab Emirates President Sheikh Mohammed bin Zayed Al Nahyan to Pakistan has postponed.
The UAE president was scheduled to reach Pakistan at 10am on a day-long visit today, however, this has been postponed due to heavy rains in Bahawalpur, where AL Nahyan has been camped for the past four days.
The visit was intended to strengthen the already strong bilateral ties between the two countries and discuss potential avenues for future cooperation.
The postponement has been met with disappointment by both the people of Pakistan and the UAE, who were looking forward to the visit.
Officials from both countries have stated that they are working to reschedule the visit at the earliest possible date.