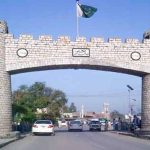 ISLAMABAD: Foreign Minister Shah Mehmood Qureshi has said five million housing project started by the government has immense potential of foreign investment.
Addressing newspersons in Islamabad this evening, he said the visiting high-level UAE delegation that called on him today showed interest in investing in different sectors of Pakistan.
Shah Mehmood Qureshi said the UAE delegation also included representatives of Emaar, the leading housing company of UAE.
He said Pakistan and United Arab Emirates have agreed to enhance bilateral relations, including trade and investment, for the mutual benefit of both the countries.
The minister said Pakistani side talked about increasing exports of rice, fruit and vegetables to UAE.
Joint collaboration in food processing industries was also discussed during the meeting.
He said Pakistan also discussed with the UAE delegation its requirement of oil on deferred payment on lines of the recent agreement with Saudi Arabia.
The Minister said we want to benefit from the experience of UAE in water desalination as they have immense experience in this sector.
He said Emirati delegation expressed interest in setting up a state of the art LNG terminal in Pakistan.
Referring to Pakistan's foreign policy, the Foreign Minister said Pakistan is pursuing its policy with other countries based on mutual benefits and national interest.
He said in order to make foreign policy stronger and robust, it has been decided to appoint professional diplomats in key foreign capitals.
He said Nafees Zakaria who is currently serving as Pakistan High Commissioner to Malaysia will be posted to London as Pakistan's High Commissioner.
He said Raza Sher Tarar will be appointed Pakistan High Commissioner to Ottawa, Canada. Foreign Minister said Raja Ali Ijaz is being posted as Pakistan High Commissioner to Saudi Arabia.
On Prime Minister's upcoming visit to China, the Foreign Minister said Imran Khan will call on senior Chinese leaders besides participating and delivering a keynote address at international expo.