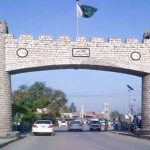 ISLAMABAD: Foreign Office spokesperson Dr. Muhammad Faisal said that Pakistan had apprised the United States (US) about its serious concerns, to be addressed to move forward.
In an interview with a private news channel, Faisal said that there was a need to find common ground in diplomacy for resolving the issues.
He said that Pakistan was facing serious problems from the elements carrying out attacking from Afghanistan's soil.
The spokesperson said Pakistan had also apprised the US to help resolve the matter of Afghan refugees.