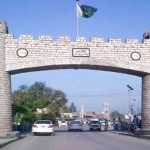 NEW YORK: The United States and China have reaffirmed their long term support for Afghanistan.
The US's Secretary of State John Kerry and China's Foreign Minister Wang Yi appeared with CEO Abdullah Abdullah and Foreign Minister Salahuddin Rabbani in front of the media at the sideline of 70th UN General Assembly.
CEO Abdullah briefed the participants of the meeting about the progress Afghanistan made in the first year of the National Unity Government.
The participants of the meeting expressed their continuing strong support for the Government of Afghanistan, and recognized the progress it has made in strengthening government institutions, enhancing economic governance, improving ties with neighbors, and continuing to ensure that all Afghans enjoy rule of law and access to justice.
Participants welcomed recent steps taken by the Afghan government as part of the reform agenda to combat corruption and strengthen credibility of the country's electoral process.
Participants praised the efforts of Afghan government in reconciliation process and reiterated their support for an Afghan-led and Afghan-owned inclusive peace process.
They also called on Taliban and other armed groups to enter into direct talks with Afghan government.