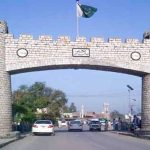 LAHORE: Pakistani veteran comedian Amanullah Khan on Friday has passed away at the age of 70.
According to details, the 'king of comedy' was suffering from lung disease and was admitted to a private hospital in critical condition.
Born in 1950, Amanullah is regarded as one of the best television standup comedians. He has a world record of 860-day night theater plays and also received Pride of Performance award.
Some fellow comedians have reportedly said that Amanullah was their teacher, and they learnt comedy from him.