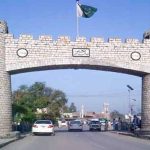 ISLAMABAD: The PTI government is committed to improving the working and living conditions of the workers through a better work environment, provision of housing and education facilities, and extending health coverage to them and their families, said Prime Minister Imran Khan in his message on the International Labour Day being observed today across the world including Pakistan.
"The government also aims to develop automated, integrated systems for workers' welfare institutions to ensure transparency and curtail delays in providing relief to the workers," he said.
The prime minister said: "Our religion lays special emphasis upon the principles of social justice and respect for the rights of workers. There are numerous Ahadith highlighting rights of the workers, provision of adequate wages and ensuring fair treatment to the working class."
The prime minister said the government's "Mazdoor ka Ehsaas" programme was specially designed to cater to the needs of low-income labourers.
"We own our labour and we are fully cognizant of our responsibilities towards them. We are committed to ensuring that benefits of economic progress translate into the prosperity of all sections of the population, including the workers," he added.