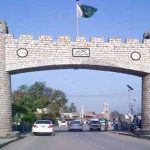 PESHAWAR: The death toll from the dengue fever on Friday rose to 67 after a woman succumbed to the vector-borne disease at Khyber Teaching Hospital.
The victim was resident of Peshawar. She succumbed to dengue fever after remaining hospitalised for four days, according to the Dengue Response Unit of Health Department of Khyber Pakhtunkhwa.
According to it, a total of 78 patients were admitted for treatment in different hospitals.