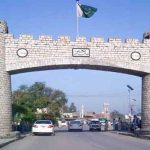 ISLAMABAD: Pakistan Tehreek-e-Insaf Chairman Imran Khan has said that he would not allow supreme leader of Pakistan Muslim League-Nawaz (PML-N) Nawaz Sharif to become a hero after he is arrested.
Addressing a gathering in Norowal on Thursday, Imran Khan said that the PML-N supreme leader has asked his workers to receive him at the airport.
He; however, said that those who went to airport to welcome Nawaz Sharif would be donkeys.
Imran said that the PTI had been struggling against corruption since 22 years.
The PTI Chairman also advised his workers to show patience over Nawaz's arrival in the country.
Regarding the upcoming general elections, Imran Khan said that money was being used to buy votes and added that the people of Pakistan were now aware.