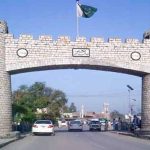 ISLAMABAD: A World Bank (WB) delegation Monday called on Prime Minister Imran Khan and expressed its satisfaction over the Pakistan Tehreek-e-Insaf (PTI) led government's economic policies.
According to reports, the World Bank's delegation, on Monday offered PM Imran Khan of complete economic support in ongoing development projects. Expressing keen interest in the ongoing development schemes, the WB assured to provide funds for the projects. The delegation said that they wanted to work in Pakistan though joint ventures.
Prime Minister Imran Khan welcomed the WB's offer and said that Pakistan had become an ideal country for the foreign investors. He said that the development projects would bring prosperity and stability in the country.