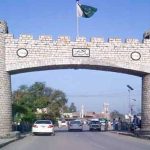 RAWALPINDI: State Minister for Health Dr Zafar Mirza on Wednesday rubbished claims that the government was concealing the number of coronavirus cases following the outbreak of COVID-19 in the country.
The health minister said it is "200 per cent false" that Pakistan was hiding the number of coronavirus cases because of ongoing Pakistan Super League (PSL) matches in the country.
Mirza confirmed that there are only five coronavirus patients in the country, adding that "everyone with flu should not assume they have the virus".
Coronavirus outbreak: Cabinet refuses to declare health emergency in Pakistan
He further said that the federal and provincial governments are working together to combat the virus, adding that Punjab and Islamabad are clear of the virus – hence, schools in the area will not be closed.
Mirza said there are a total of 2,000 Pakistani students in China, out of which 620 are in Wuhan – the city at the epicentre of the virus. He assured that the government is in contact with the students, and China has imposed the same restrictions for Pakistani students as they have for their own people.
In addition, the state minister for health said preparations for dengue have started and a national program on dengue will also be established to spread awareness.
The federal cabinet rejected the Ministry of Health's proposal for declaring a "health emergency" in the country to tackle the novel coronavirus.
The cabinet in its meeting, chaired by Prime Minister Imran Khan, emphasised on strengthening coordination between provinces to increase awareness about the virus among the people.
Mirza said that all-out arrangements were being made at all the entry points of the country to screen the people coming from abroad. PM's aide Dr Firdous Awan added that the cabinet approved the health ministry's request for the purchase of equipment to tackle the disease, with the directives to take the provinces on board.
The cabinet also called for better screening of travellers at entry points of the country and preparation of database.