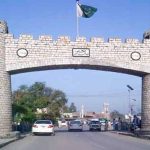 ISLAMABAD: An investigation committee probing the accusations of anchorperson Dr Shahid Masood in Zainab murder case has on Thursday submitted its report to the Supreme Court.
The committee in its report has termed 18 accusations leveled by the Dr. Shahid Masood as baseless saying no evidence linking Imran Ali, convicted in Zainab murder case, to international mafia was found.
The report added another claim by Dr. Shahid Masood regarding the affiliation of Imran Ali to a political personality was also baseless.
Masood, in his show, alleged that Zainab's rapist and murderer was a member of an international pornography ring.
He further stated that the convict had 37 foreign currency bank accounts.