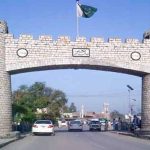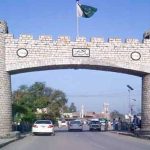 KASUR: The father of seven-year-old Zainab, Ameen on Thursday demanded that the head of the joint investigation team be removed.
The JIT was formed to investigate the brutal murder and rape of eight-year-old, Zainab in Kasur.
Speaking at a press conference on Thursday, he said "we don't have trust in the JIT head".
After the incident sparked outrage on Wednesday, Punjab Chief Minister Shehbaz Sharif constituted a JIT, to be headed by Additional Inspector-General Abubakar Khuda Bakhsh.
Referring to Shehbaz's early morning visit to their house today, Ameen said that the chief minister assured him of action against the culprits.
Ameen also appealed to keep the people's properties and belongings safe, saying that violence can "hijack our protest, which is peaceful".
He added that they do not want conspirators to join their ranks.
The victim's father lamented that the police did not take any interest after his daughter's kidnapping.
"Had they taken action in time my daughter would have been here today. I want justice for my daughter," said Ameen.