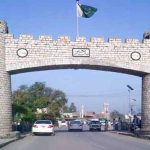 KARACHI: Pakistan Tehreek-e-Insaf Chairman Imran Khan said on Tuesday that the resources of Sindh should be used on people of the province, adding that Sindh's biggest disease is former president Asif Ali Zardari.
The PTI chairman was addressing media in Karachi, where he said that Sindh is his province because it has Karachi.
Imran alleged that Zardari's sugar mill mafia is usurping rights of the people of Sindh.
"I can see Zardari being middle-stumped," said the PTI chief.
Regarding the arrest of Sharjeel Memon by the National Accountability Bureau on Monday, Imran hailed the institution's decision, saying it is a positive step.
Imran claimed that the previous chairman NAB saved big criminals from action.
Finance Minister Ishaq Dar and former prime minister Nawaz Sharif led country to historic level of loans, said Khan.
Imran also spoke about the disgruntled PTI MNA Ayesha Gulalai, who was not denotified according to today's ECP decision of the disqualification reference.
He said that Gulalai said in front of the media that she is resigning from the party and it is present on record.
The PTI chief is currently on a visit to Sindh. On Sunday, it emerged he was denied entry to the shrine of Lal Shahbaz Qalandar in Sehwan.
PPP Chairperson Bilawal Bhutto-Zardari took notice of the incident.