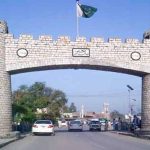 DUBAI: Former president and current PPP co-chairperson Asif Ali Zardari summoned incumbent Chief Minister of Sindh Syed Murad Ali Shah as well as former Adviser to the Chief Minister on Law and Order, Murtaza Wahab, to Dubai, on Thursday.
Sindh Chief Minister Syed Murad Ali Shah and Murtaza Wahab will leave for Dubai today to meet Asif Ali Zardari. The exact reason for summoning Murad Ali Shah and Wahab were not provided by the party but sources disclosed that Zardari would discuss the recent order of the Sindh High Court, which declared Murtaza Wahab's appointment as the CM's adviser illegal and not in accordance with the law.
PPP may challenge the decision of the Sindh High Court at the Supreme Court of Pakistan. Sources declared the party would adopt the position that advisers were operating at the federal level as well hence the decision of the high court was not correct.
Murtaza Wahab had been appointed as the Adviser to the Chief Minister on Law and Order last year by then-CM Qaim Ali Shah. Asif Ali Zardari had claimed that he would return to Pakistan in a few weeks, in an exclusive interview given to Hamid Mir for Geo News' program Capital Talk. Zardari had also claimed that he was not in exile and had taken shots at PTI chief Imran Khan during the interview.