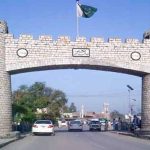 KARACHI: A banking court extended the interim bail of Pakistan Peoples Party (PPP) leader Faryal Talpur and Asif Ali Zardari in a money laundering case on Tuesday.
Zardari had obtained a protective bail from the Islamabad High Court (IHC) in the case on August 18. The high court had directed the former president to appear before the trial court by September 3.
As the hearing went under way today, Talpur appeared before the court. Zardari's lawyer apprised the court that his client was in Islamabad for the voting of presidential election hence he could not attend the hearing.
Accused Anwar Majeed and Abdul Ghani Majeed were not presented in court.
A plea for exemption from appearing in court was submitted by Zardari's lawyer.
Accepting the exemption plea, the court adjourned the hearing till September 25.
The case was initially registered in 2015 against former Pakistan Stock Exchange chairman Hussain Lawai, who is widely believed to be close to former president Zardari.
Later, seven individuals, including Zardari and Talpur, were said to have been found involved in using those accounts for suspicious transactions which totalled Rs35 billion. The accounts were allegedly used to channel funds received through kickbacks.
Last month, Lawai and banker Taha Raza were detained and booked for allegedly facilitating the opening of 29 'fake' accounts through which suspicious transactions were made to different companies, including M/s Zardari Group.
Talpur had also obtained an interim pre-arrest bail in the case in the sum of Rs2 million.
Both the siblings are facing corruption charges relating to fake accounts and fictitious bank transactions worth Rs35 billion. Both Zardari and Talpur face allegations that they had illegally channelled funds through the said accounts in connivance with the chief executive officers of major banks.
In August, the siblings had also appeared before a joint investigation team of the Federal Investigation Agency (FIA) in Islamabad to record their statement in the multi-billion rupee money laundering and fake bank accounts case open against them.