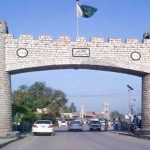 KARACHI: Co-Chairman of Pakistan People's Party (PPP) Asif Ali Zardari will be returning to Pakistan after 10th December 2016.
Preparations for the former Pakistani president Asif Ali Zardari's return to Pakistan are in full-swing. He is expected to return to Pakistan between 10th to 15th December.
Zardari will return to Karachi, Lahore or Larkana.
PPP's co-chairman will announce the final date of return himself.
Chandio also said that party workers are making arrangements for his return. A truck is also being prepared on which the party's co-chairman will travel on.
It should be noted that the former president had earlier said that he was not living in exile and he would come back to Pakistan in few weeks.