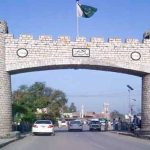 QUETTA: The elections of speaker and deputy speaker of the Balochistan Assembly will be held in the house on August 16.
In the July 25 elections, most of the provincial assembly seats were won by the Balochistan Awami Party, which is now part of a six-party alliance.
The alliance has named former Balochistan chief minister, Mir Abdul Quddus Bizenjo, as candidate for the Speaker and BAP president Jam Kamal Khan Alyani as Chief Minister.
The name of the post of deputy speaker is yet to be announced.
The allied parties are — BAP, Awami National Party, Pakistan Tehreek-e-Insaf, Hazara Democratic Party, Balochistan National Party (BNP-Awami) and Jamhoori Watan Party.